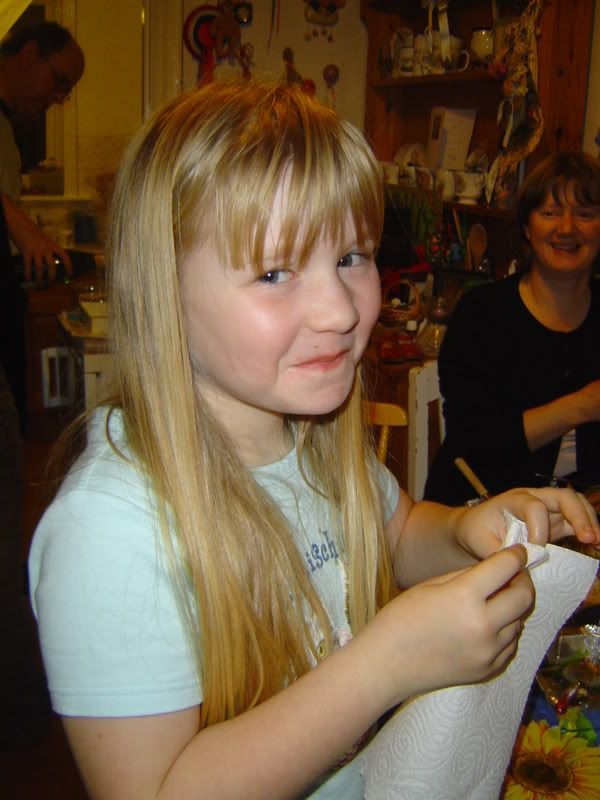 This is Verity, my youngest sister. She is 11, loves the new Dr. Who, and is a proper little tomboy tweenager - cheeky but cute.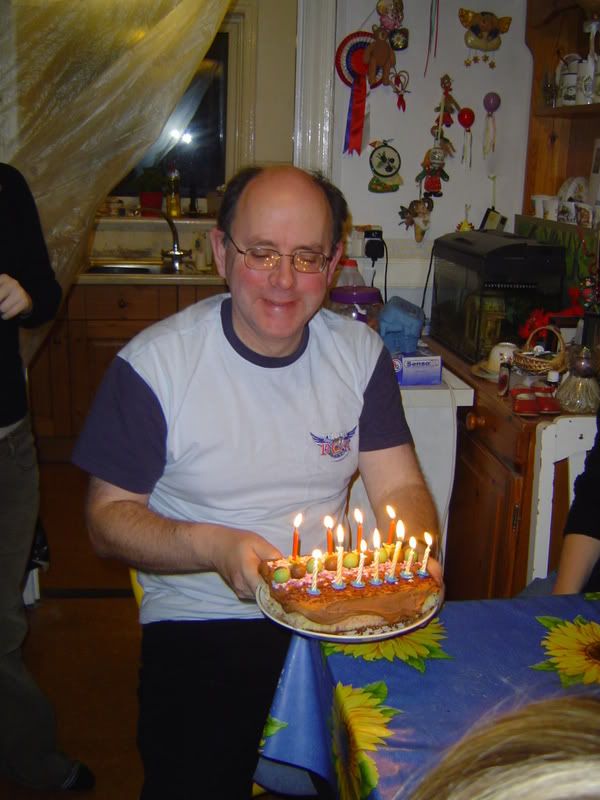 This is my dad, 45 years young. I mean young, he has a huge collection of scaletrix and model lorries. I love him more for it. Even if all male friends get accosted and treated as great allies. He does have to live with 3 or 4 women all the time.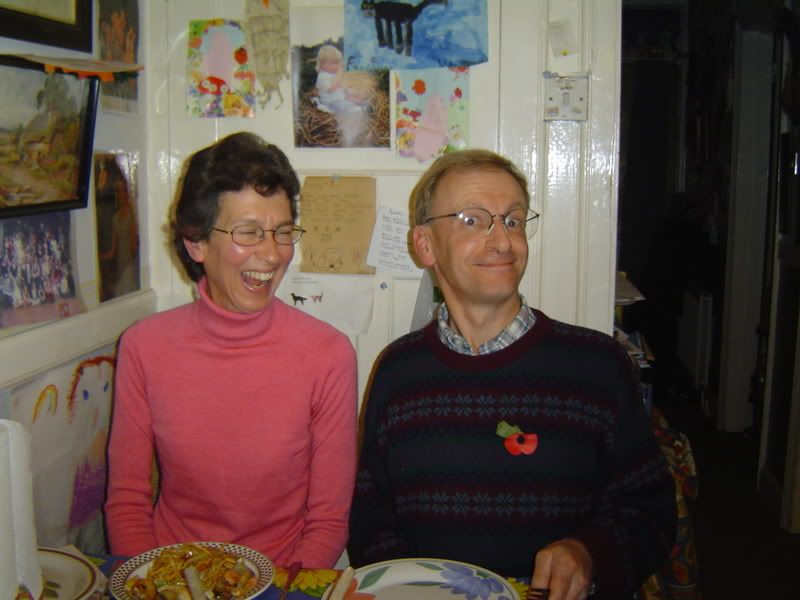 Isobel and Brian. They are friends of my parents and just lovely. I think Isobel is laughing at Brian making a silly face. He's a fab photographer, but always pulls a face when I go to photograph him. Sabotage?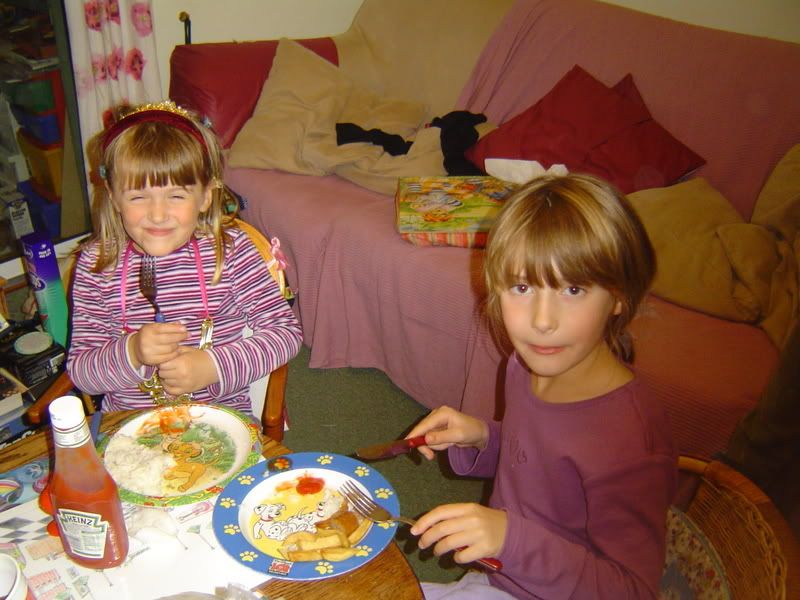 Hetty and Eleanor, Isobel and Brian's girl. Kind of another set of sisters. I think my mum at least is one of their godparents, so they are godsisters I suppose.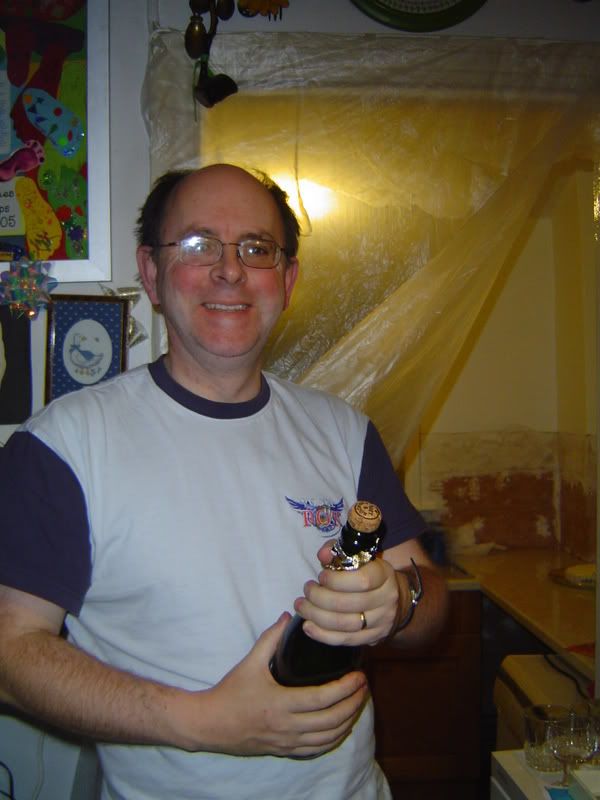 My dad getting excited about the champagne the people at work gave him. It was very nice.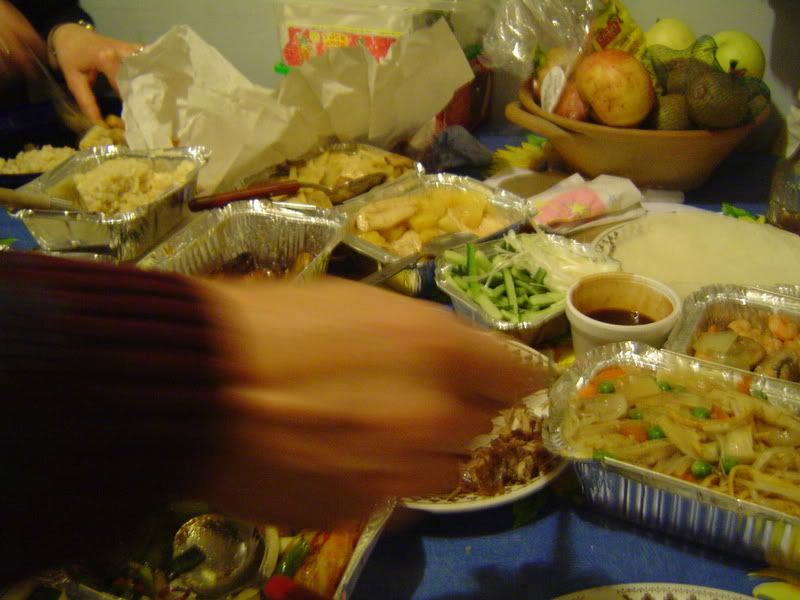 Yummy Chinese food. I had crispy duck and chilli prawns.. YAY!
Finally, my lovely mum. Since I've been at uni, we've got on alot better, mainly because we're not living in each other's pockets. She sends me a letter or a postcard each week with out fail that brightens my day. She is also a jack of all trades and a master of everything I've ever seen her try. Whilst her overprotectiveness annoyed the hell out of me when I was living at home, I've come to embrace that yes I am like her, and to be honest, if I can be half as nice, kind and talented as she is I'll be a very blessed person.



After having been home for a weekend, I thought I'd chronicle a small slice of Westbury home life. I went back for my dad's birthday, and he was so very pleased to see me. He also liked the Zuton's CD I had purchased months in advance. Forward planning me. It was nice to be home, even though I bought the wrong Chris with me. Chris' housemate, also called Chris, was going to see our mutual friend Amy, and Westbury happens to be the nearest station to her village.

It was particularly fun taking this Chris on the journey from Soton to Westbury. IT goes from industrial to green, and Chris is a city boy. He even asked if we had electricity yet in Wiltshire. It was lovely to have company on the train though.

The week so far at uni as been stressful and delightful at turns, with knitting and sewing being my relaxation. I played nursemaid to a vomiting Chris on Fri, who miraculously recovered to brave taking me to the ballet. He even enjoyed it and said he'd go again. It was fantastic to share my love of dance with him. I like all the cultural pretension and giggling about if the male dancers pad their jockstraps...lol.
The rest of the week after my trip home has been full of research. My Old Testament essay is on the horizon and after a consultation about it, I'm feeling slightly more confident. I'm going to look at the book of Esther. It seems such an anomaly to me, a Jewish woman marrying a non Jew, saving her people with her looks, and not one mention of God in it at all. I think I'm going to focus on how it became canon and what influence it extends in today's world.
Knitting wise has been Christmas presents so I can't really extrapolate upon them. Just one more accessory and I think that's it. The real crafty focus has been my minnie mouse dress that I've being working on. I've been sewing it by hand as I've not got a machine here, but I think I've been doing ok. Teeny weeny backstich on the seems, all of 12 stitches to the inch, and whipping stitch to hold edges and things. Putting in the sleeves tomorrow so I'll post pics if I can.

-----------------