This sock...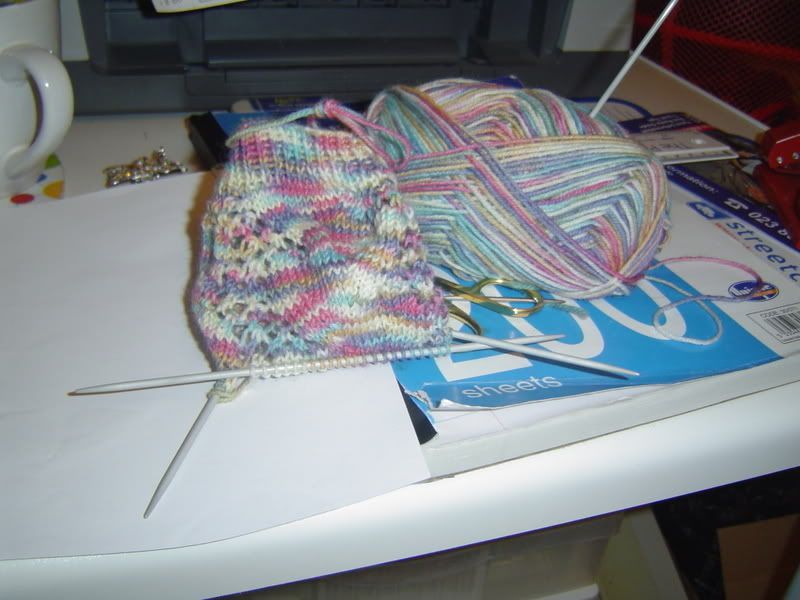 ...got this far...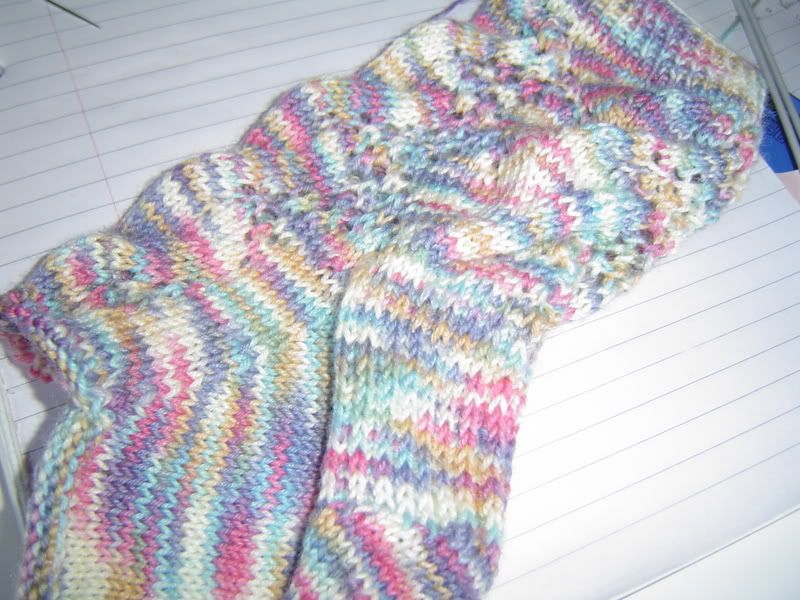 ...before I thought "Crap, the variegated yarn means the pattern is lost. This special yarn deserves to be shown off." So now its in a ball again waiting to be lovingly caressed and thought about carefully.

In the meantime I started a cable sock for Chris in manly grey....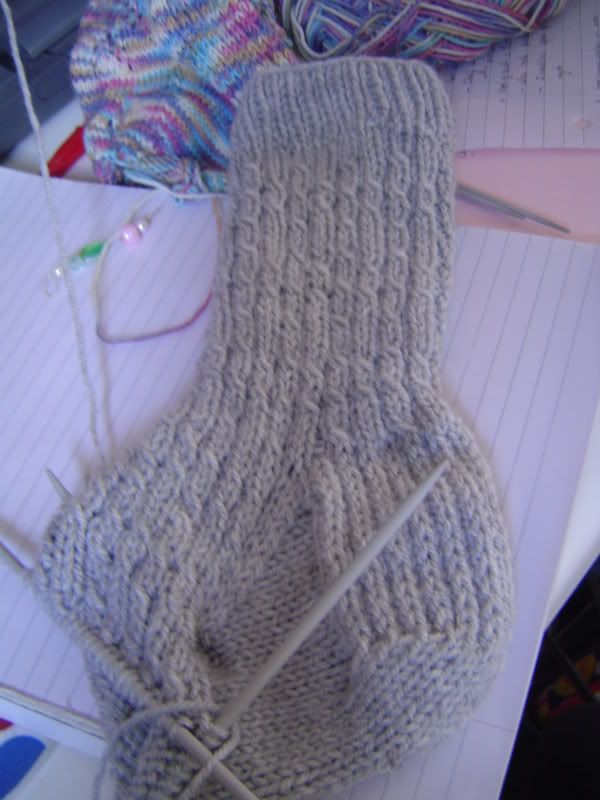 ....finished this baby cardigan for a special baby, using this antique pattern from my great grandmothers collection.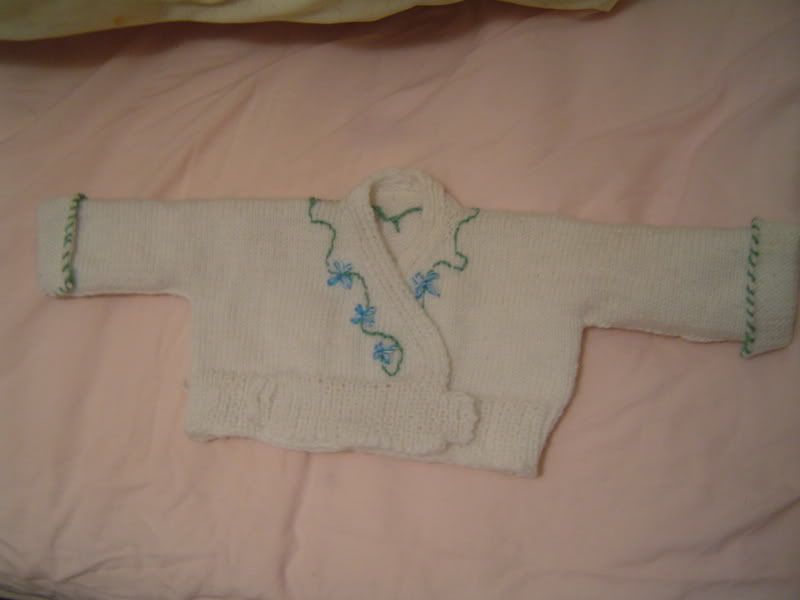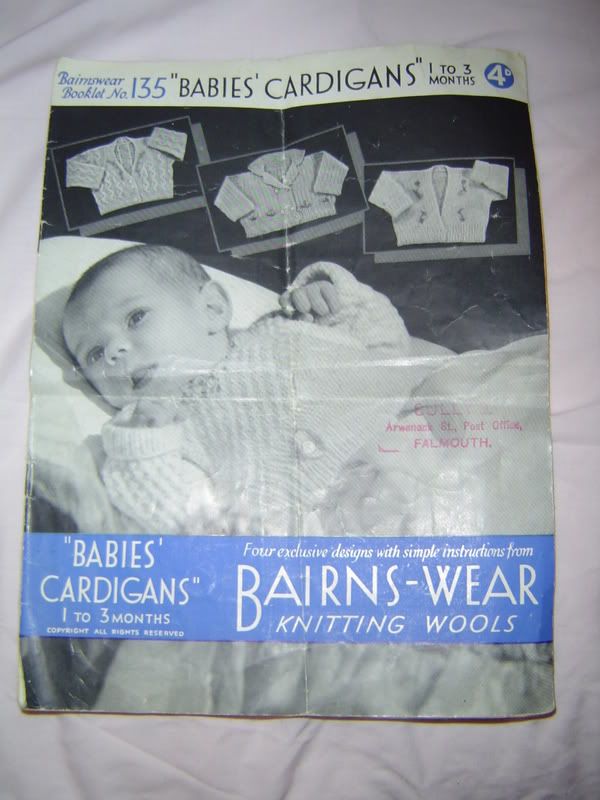 I've been staring at my lovely art on my walls alot....




...Eating eggs zapped in spinach...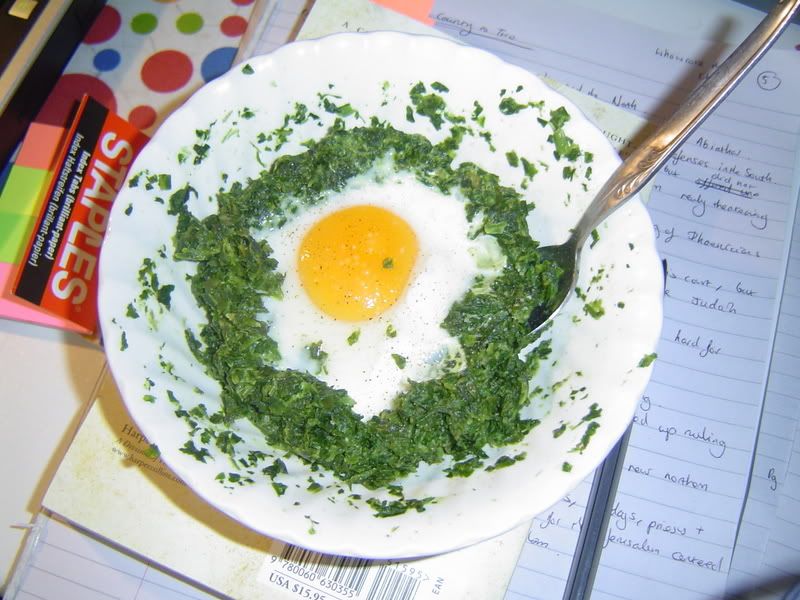 ...and making birthday cards too!