Here is one of the things I've been working on recently.
A pair of pink stripy leg warmers, with graduated shaping to fit muscley dancers legs, and a tiny bit of pattern. Knit on 3mm double points with DK cheap pink acrylic yarn from the local super market.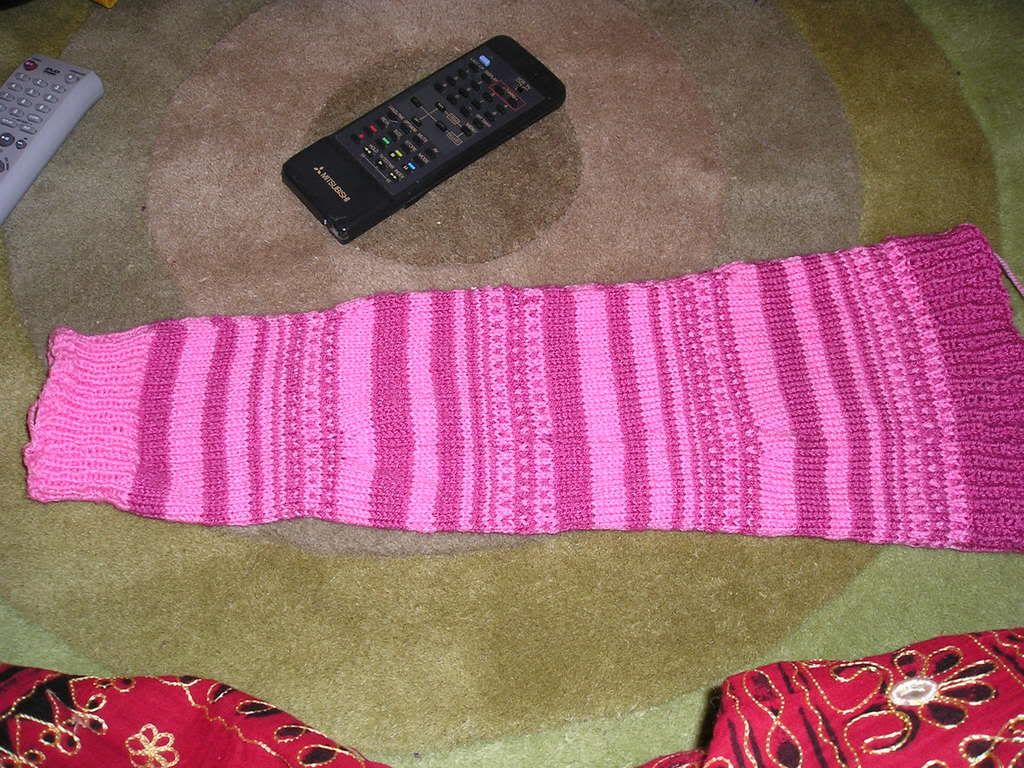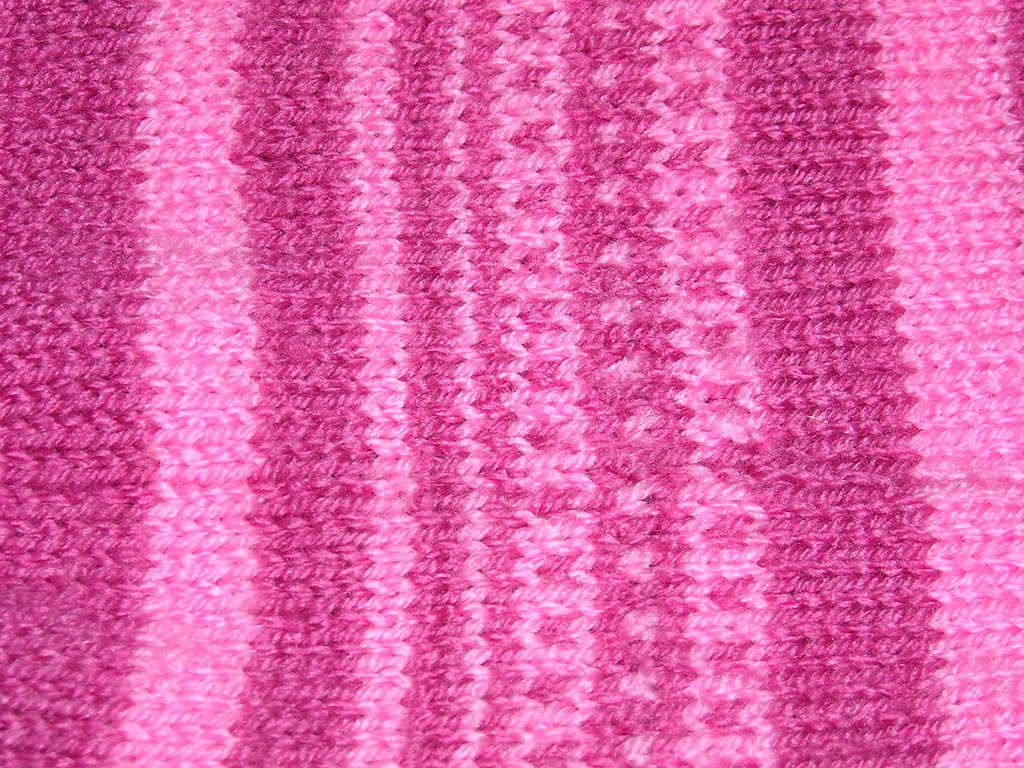 And a random picture of me.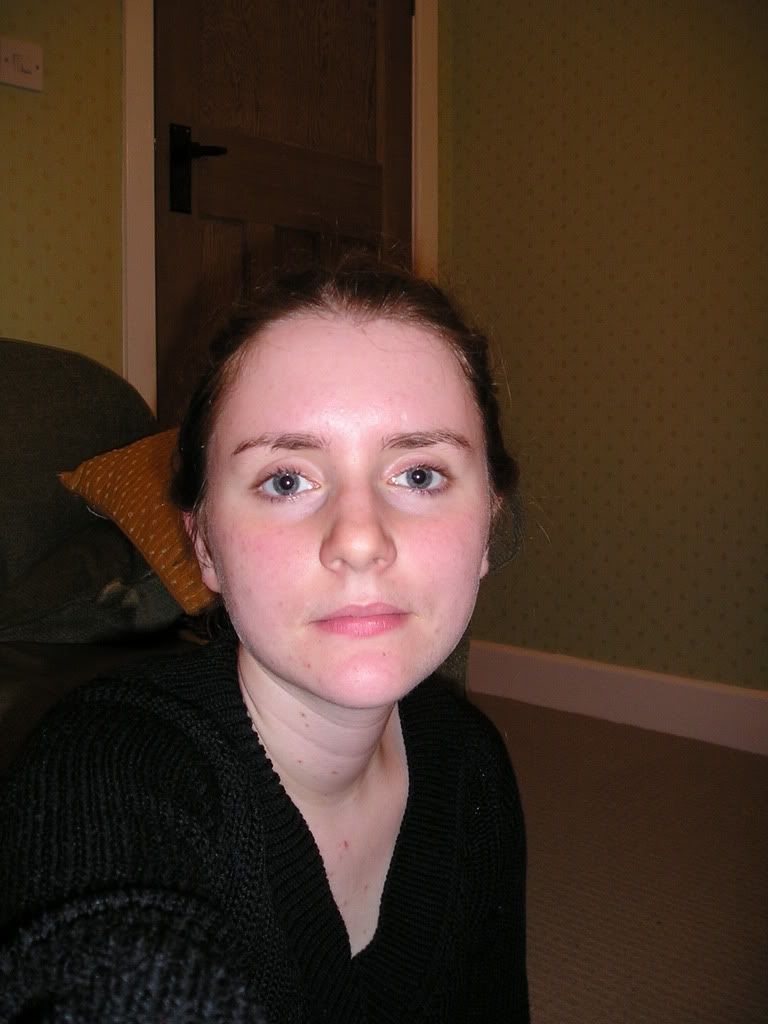 That's what happens when you give me a camera!