Today after buying the last of my christmas presents, I also bought a cheapo digital camera. Lots of Knitting photos coming your way.
I also worked out how to install all the drivers from a cd that wouldn't sutirun like a nice child.
I am proud.
Today was a good day. I finished a baby hat for a teacher who is dear to me and expecting a boy in March. It's small and red, from a free internet patter, with a lovely eyelet detail.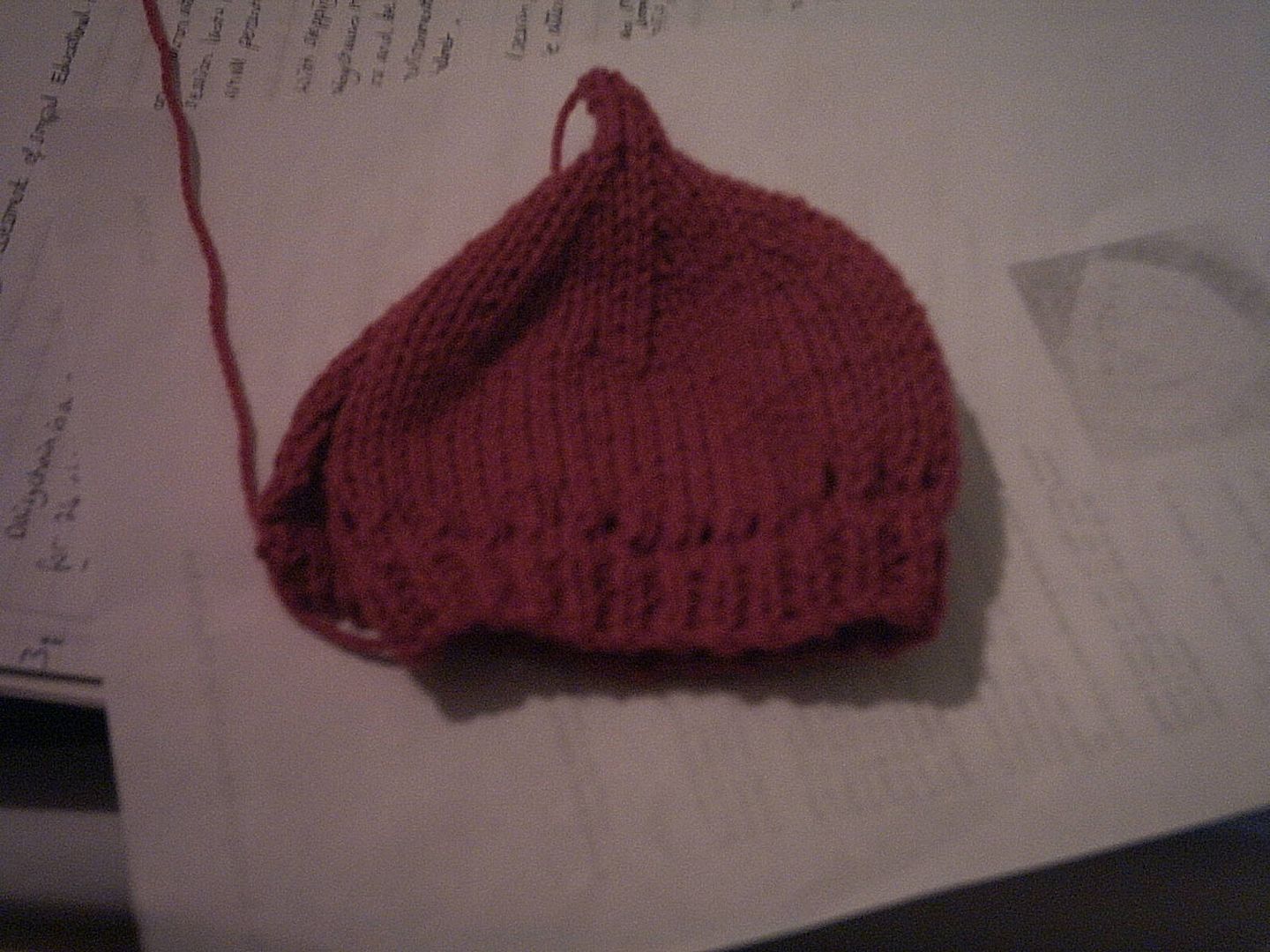 And........
I went to see Rob and had a nice time talking and playing Age of Wonders. What with one thing and another, and me being ill and stressed we've been getting snappy with each other lately, but today things were back to normal, and I was a fidigit, trying not to sit, bounce or fall on Rob's leg in my fidgityness. Life is okay again. Prayers for Rob's leg always welcome...thanks Uncle K.