Black Terror is an anagram of Rob's full name. Scary huh?
And it's his birthday today, he's 23...:-) Bless 'im. Man I lurve him so much the evil demon boy that he is.
So send him birthday wishes with the telepathy you must have.
Funny week here in Alexland. Saturday last week was Rob's early party...pictures follow below. We had scaletrix, twister, dance mats, tents, ping pong and beer. Good times, and Rob seemed to enjoy himself, which was the whole point!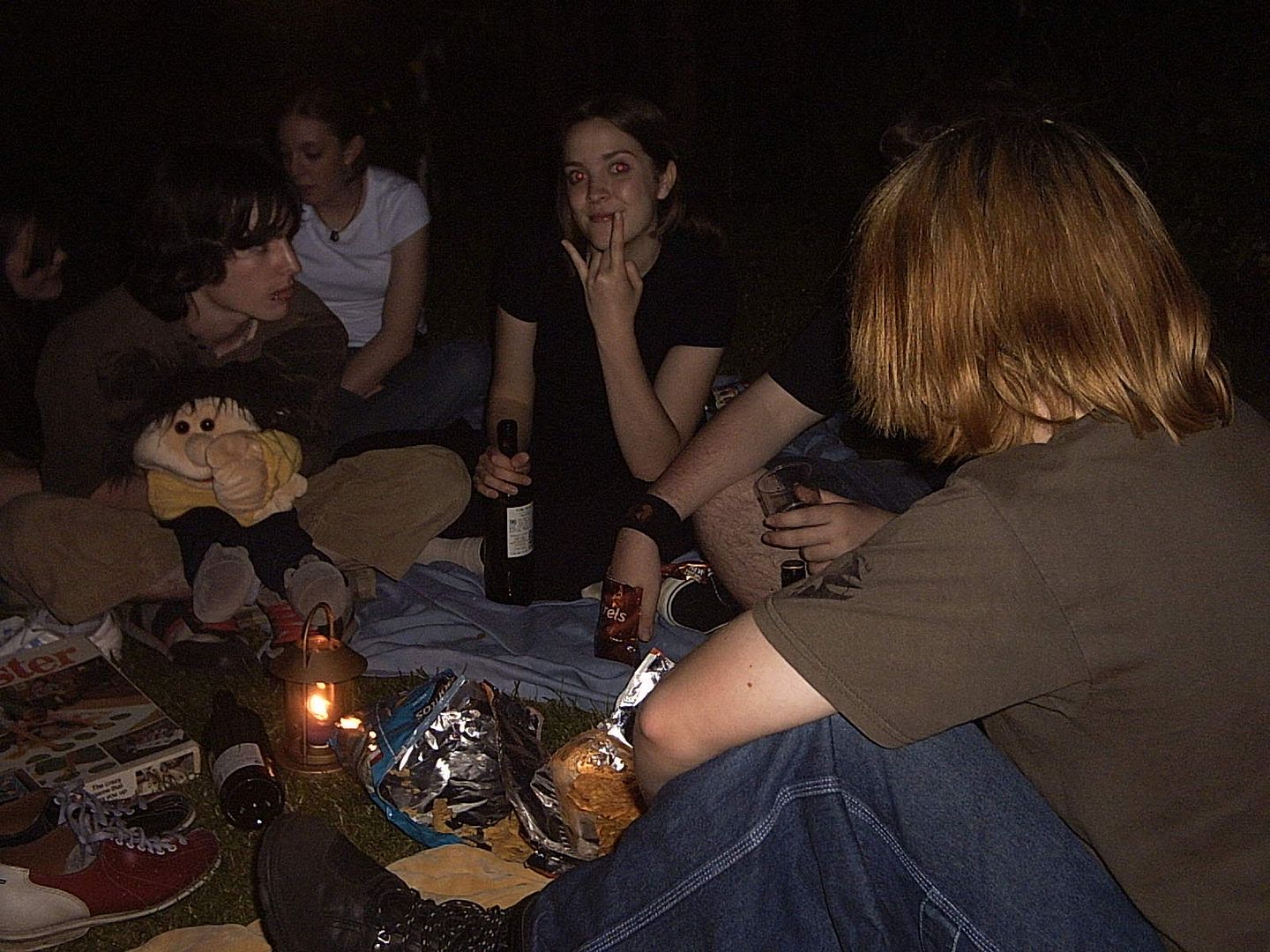 Jon who had had his lip pierced that day was off the alcohol and so was talking to a puppet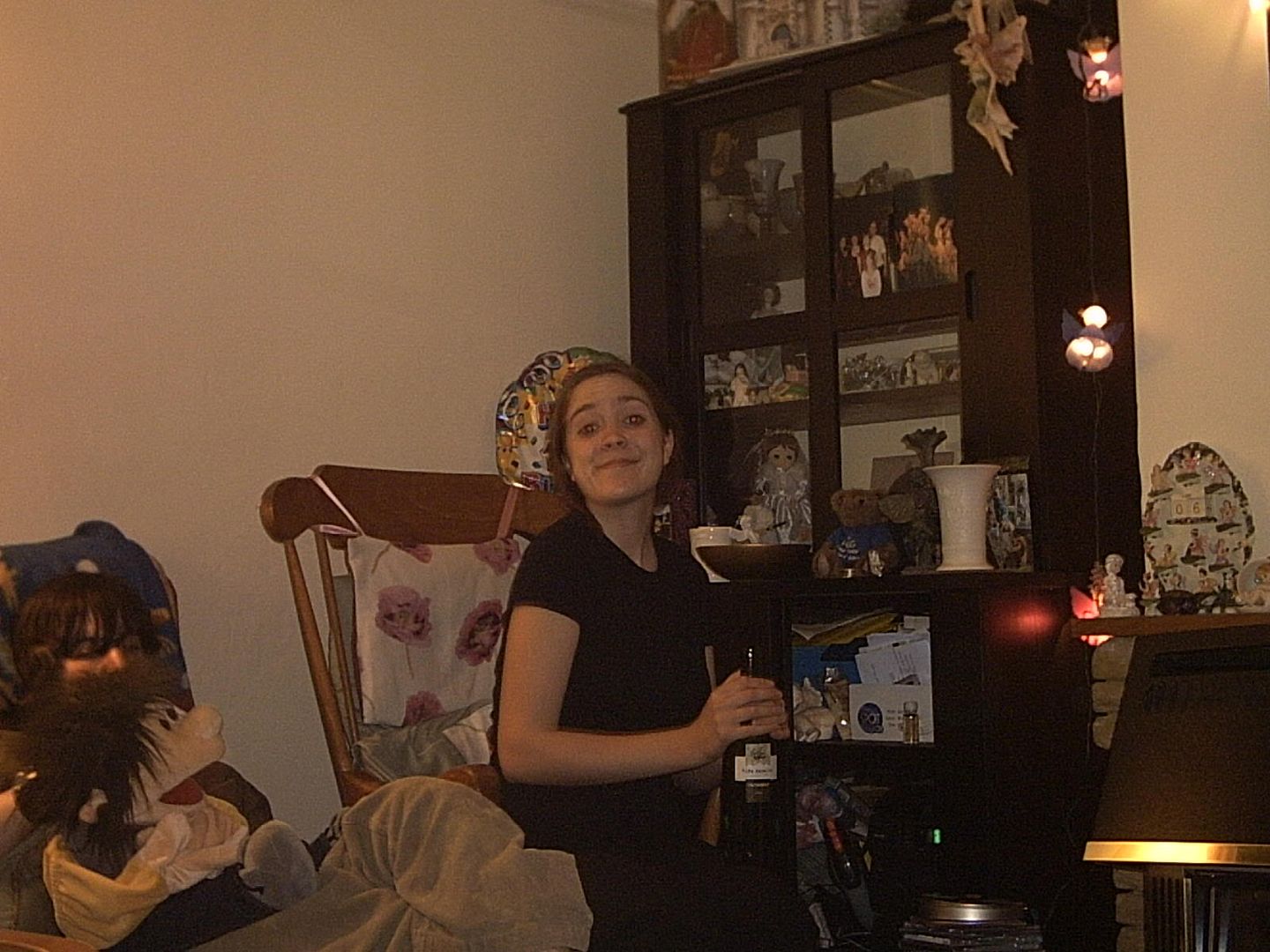 Lizzy managed two bottles of white on her own..*gasp*
The birthday boy and me snuggling up for warmth in the garden. Note the pj trousers under my dress as i wanted to play twister.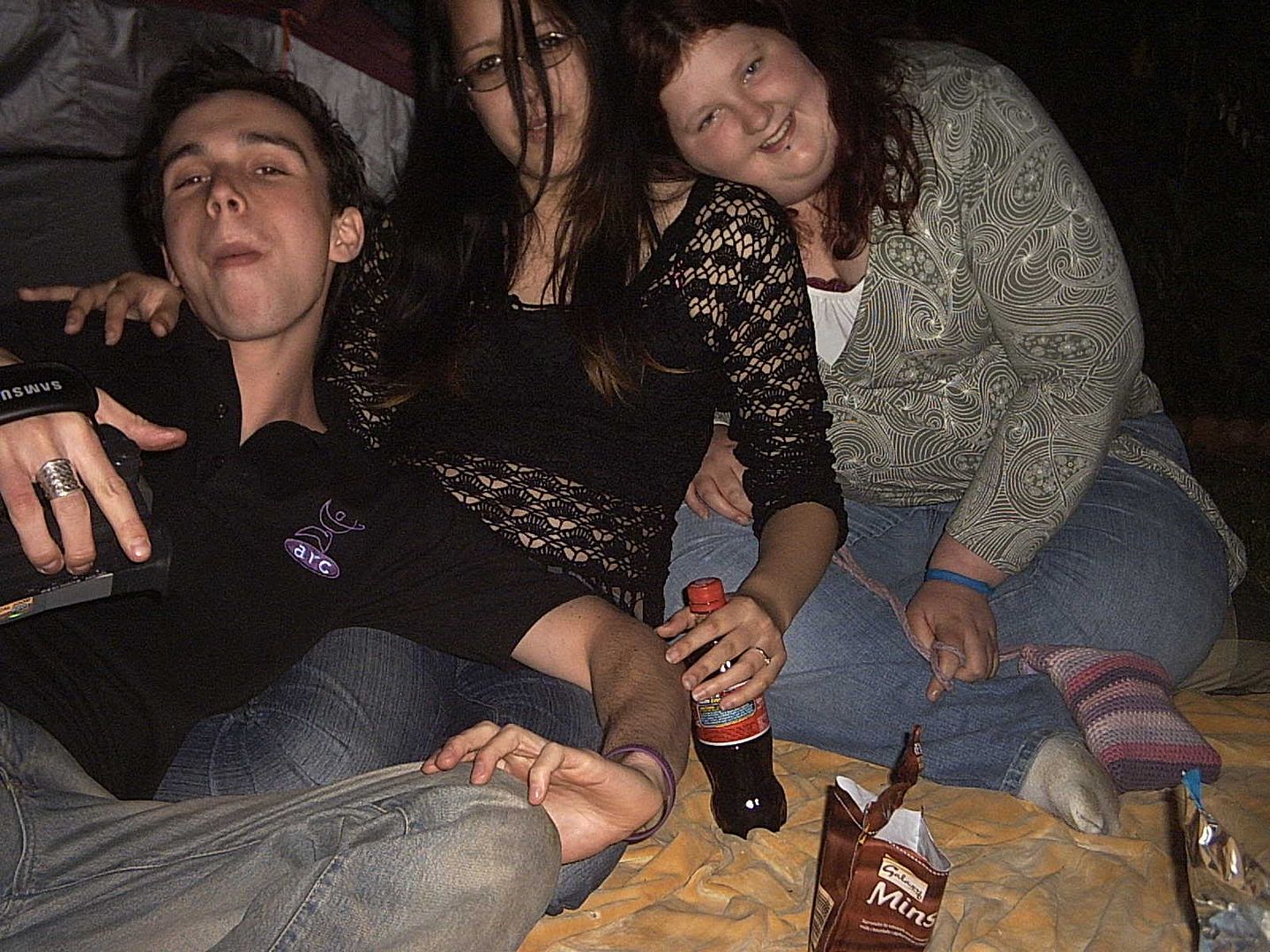 Tim, Erica and the lovely Sarah who is rescuing us and coming to Ireland with us! Can't wait!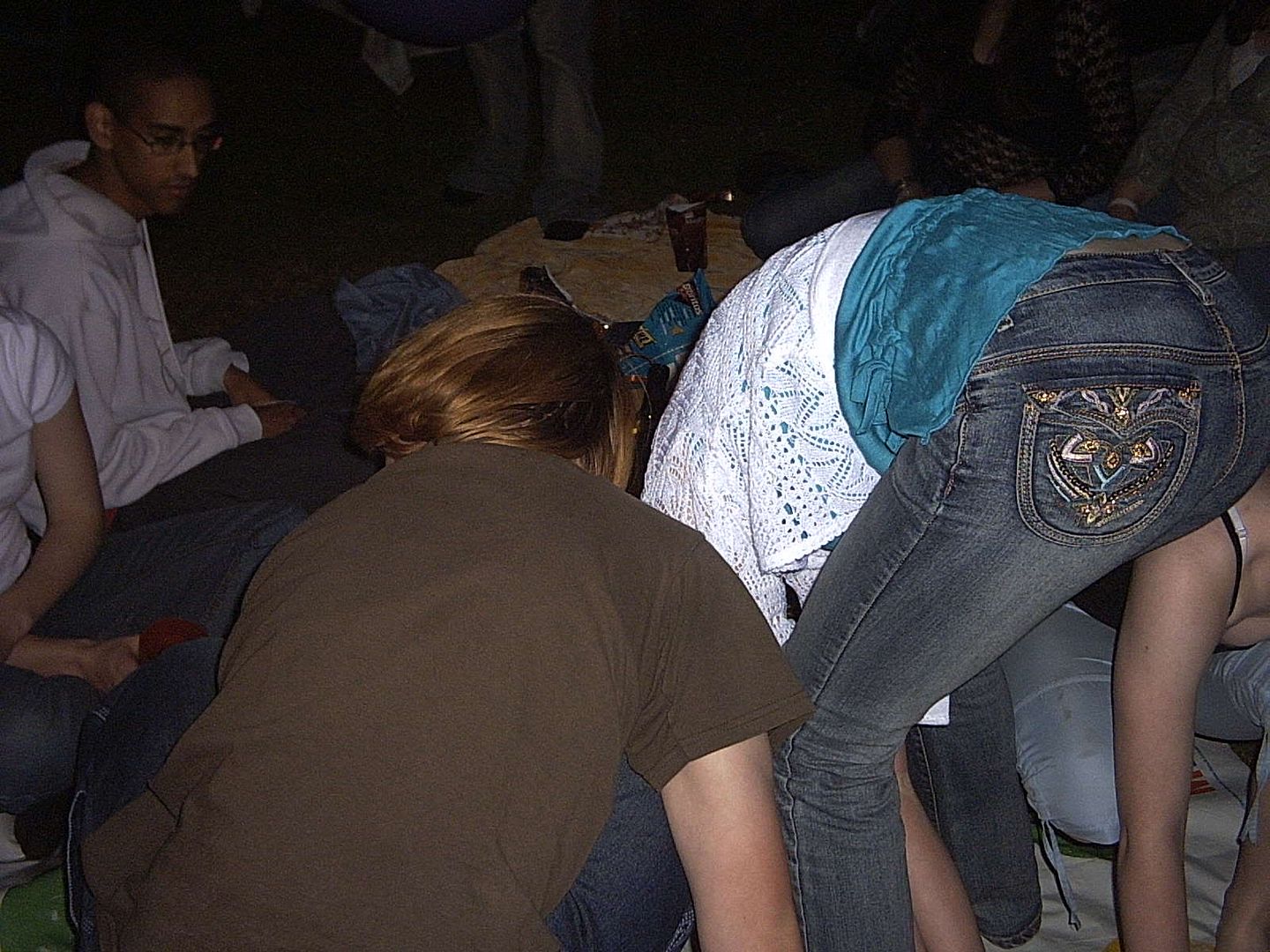 Fran's bum, and Laine's back as they play twister with Rob looking on.
Tim failing miserably at twister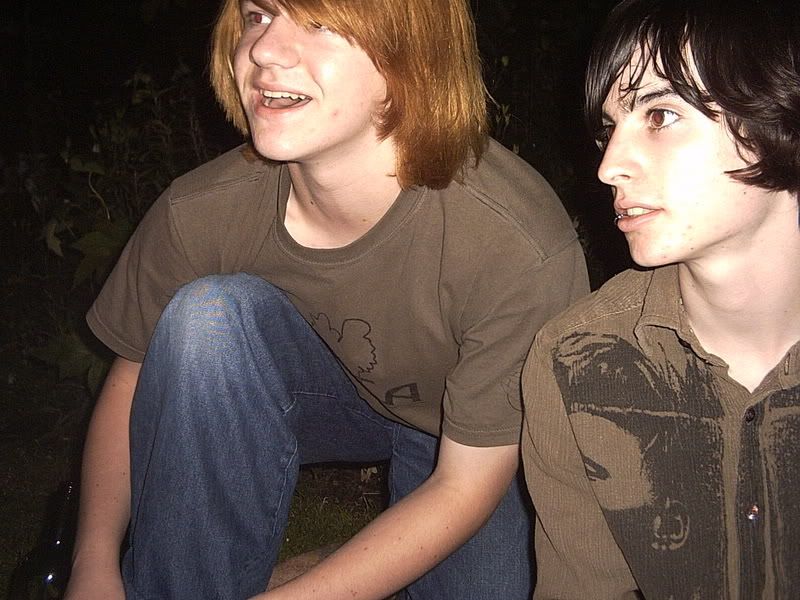 Some of Spiderbaby...good luck for battle of the bands!
The party didn't end at mine, a whole load of us went to Lizzy's, where she spent her time telling us not to go into the kitchen as her cat was sleeping, and asking us where we got the bread from. [She has a large pink bread bin with "Bread" written on the side.]
Fronk, Rob and I stayed, more to keep an eye on her i think than anything else. Unfortuantely, Rob had an allergic reactio to Lizzy's cats and had an asthma attack. This resulted in little sleep for him, me waking Lizzy at 6am to ask if she had any antihistimines, then me walking to the Tesco Express and buying them along with fruit juice and sausages for brekkie. I make a mean sausage sandwhich.
It's a week full of revision for me as my first exams are on monday the 20th.
Ooh...can you pray/think positive thoughts/do whatever you do in this situation for my nana, and Rob's nan? Both are in hospital atm. Rob's nan has a suspected cancer, so his mum is in Peterborough to see her, thus missing his birthday, and my nana fell and broke her wrist and kneecap. Both are very special ladies, and mean alot to us and we want them at the wedding dammit!